"5Paragraph works… it's that simple."
– Nate Burns, Business Development Professional
"Michael is a solid leader. His ability to take his Marine Corps knowledge and transition that to business success practices will be helpful to any firm. Semper Fi Michael keep up the great work…"
– Sean P Jensen, Marine, Author & CEO
"Our mission is To provide excellent health services to improve the quality of life for people in our communities. Empowering our leaders with 5 Paragraph Business Plan helps us better serve Michigan communities."
-Tammy Terrell, Chief Nursing Officer
"5 Paragraph Business Plan makes it easier for anyone to start or manage a business of any size. This is a great tool to have!"
– Adam Bird, Founder of Heroes Media Group
"Enlisting him to speak to your team, group, or employees will be money and time well spent."
– James Amato, Design Thinker & Director of Strategic Business Development
"Michael is a dynamic speaker and storyteller, a great networker and someone I'm happy to call friend and colleague."
– Chuck Hester, LinkedIn Executive Trainer, Speaker, LinkedIn Podcast Host, Managing Partner
"Mike's rare combination of personality, leadership, passion, expert technical skills, and drive make him someone I would actively seek to serve with again in any capacity."
– JP Carter, Operations & Strategy | M&A Integration Leader | Marine
"Filled full of relevant information that is applicable to any industry… The 5 Paragraph Business Plan is Fantastic!… Highly recommended!"
– David H.
"Michael was my direct supervisor when I served as an Infantry Mortarman in the United States Marine Corps. He was truly one of the best supervisors that I have worked under. He maintained a consistent high standard, while being a positive person to be around. Since leaving the Marine Corps, I have started down an entrepreneurial path. While first starting out, Michael reached out to me and again took on an instructor role.
He showed me a productive path in developing my business plan, when I otherwise didn't have any guidance. His personability, commitment to excellence, and willingness to help people, make Michael a top-tier addition to any team." – Keith McCormick Marine, Entrepreneur, LEADER
"Michael, is the catalyst that when mixed into an organization produces a team that excels. His focus on communicating the purpose and effect/endstate desired by the decision enables independent decision making, dispersed action without the hampering of close supervision, develops momentum, and creates a teams bound by trust. He is the perfect fit to lead an organization."
– Paul Herdener, Marine, Business Leader
"When it comes to deploying a clear process for businesses I know no better than Michael, his attention to detail is unparalleled."
– Steven Eugene Kuhn, Army Veteran, Business LEADER, Investor
"Michael is a steadfast individual with determination and drive for excellence."
– Michael Segaline, Marine, Business LEADER, SEO Specialist
"A great leader with the determination to ensure that everyone around him is successful and reaches past their limits."
– Benjamin Dittenbir, Marine Corps Marketing
"Michael Penney is amazing!
A Marine, Patriot and lover of the USA! His business 5Paragraph dot com is phenomenal for helping businesses Level UP!"
– L. Scott Ferguson, Veteran Podcaster
"Mike is a stellar individual and it is an honor to work with him. What he has created through 5Paragraph is not just business planning at its finest but is an empowerment tool for current and future business leaders."
– Brian Tomlinson, Business Development Professional
"Michael Penney is an extraordinarily gifted speaker, interviewer, and, dare I say, captivating thought leader/entertainer to the audiences that have the privilege of bearing witness to his gifts on display."
– Todd Connor, Navy Veteran, Business LEADER
"I have the privilege to work with Michael on a weekly basis. Michael is a diligent professional with a passion to add value to others' lives. He is driven, honest, trustworthy and has exceptional organizational keenness to work with and lead others. He is a great asset to any organization that is lucky enough to have him."
– Adam Bird, Army Veteran, Combat Veteran, Business LEADER, Founder of Heroes Media Group
"If you are looking for someone to network, brainstorm, contract, purchase from or collaborate, there is no better person."
– Chris Cravens, Marine, Business LEADER
"I have found that the 5 Paragraph Business Plan is a perfect fit for our needs. Mike does an incredible job of taking his military experience and translating it into the civilian/corporate world. Mike is a strategist and he has helped us craft and create a culture of accountability that I've never seen before."
– Gabe Roco, Business Development Professional, LEADER
"All you have to do to know Michael is watch the TedX Raleigh presentation. That is who I have seen every day since we met last year. Michael is a passionate and funny person with the leadership skills everyone says they are looking for. I have no hesitation to recommend my colleague and coworker Michael to lead your team to success."
– Jim Roberts, Investor, Business LEADER
"Michael is a natural leader, not only did he focus on mission accomplishment but he also cared for and looked out for his guys. I learned a lot about being a Marine from him and given the opportunity I would follow him again."
– Ryan O'Donnell, Marine Combat Veteran, LEADER
"Michael is more than just a great beard. He is a genuine, selfless leader and friend. My business wouldn't be where it is today if it weren't for Michael's passion for inspiring fellow veterans to reach their full potential as entrepreneurs."
– Thomas J. Brennan, Marine, Non-Profit LEADER
"While working with Michael J. Penney at MCB Quantico Weapons Training Battalion Michael showed great professionalism while instructing thousands of Marine Corps officers. His speaking abilities kept the audience involved and focused. It was a great pleasure working with Michael, I was able to learn a great deal from his speeches."
– Stephen Mutschler, Marine, Business LEADER
"I've collaborated with Michael on several business initiatives and find his approach to challenges incredibly inspiring! Michael's 'Can-Do' spirit and drive for excellence is extremely motivating and very contagious."
– Eddie Lazzari, Army Veteran, Procurement Manager at Coca-Cola Beverages Northeast
"Mike has done a great job leading the efforts of Bunker Labs in the Raleigh area. As a Marine and entrepreneur, he immediately gains the trust of the audience. He is able to quickly put everyone at ease which helps facilitate dynamic discussions that ultimately help the entrepreneurs in the room succeed. He has shown on multiple occasions dedication to do whatever is needed to help an event/entrepreneur be successful."
– Nick Bradfield, Marine, Economics Professional, Business LEADER
"Michael is an energetic and charismatic speaker. I've been lucky enough to be a part of events where he has spoken, taught and moderated. He is amazing at keeping the audience engaged and maintaining the tempo of an event. Will definitely work with him again in the future!"
– Joshua W. Robertson, Navy Veteran, Business Development Professional, Business LEADER
"Michael is very driven and has overcome some major challenges early in life, and he's done so with more insight, humility, and grace than you would expect from someone so young. He has gone on to become a successful entrepreneur, podcast host, and speaker, and has worked tirelessly to empower our fellow veterans. I would highly recommend him in almost any scenario because of his dedication, work ethic, and unflinching integrity."
– Jeremy Knauff, Marine, Founder of Spartan Media
"Michael is passionate about adding value to any situation, specifically in the Veteran entrepreneur space. He is helping so many Veterans via his podcast and mentorship, it is inspiring."
– William Amos, Business LEADER
"Even if you aren't starting a business, you can adapt your life around this book… Great job, great detail and highly recommended!"
– Military spouse
"Follow the process!… I've used this 'manual' over and over again when consulting to Sr Leadership across many different projects and industries…"
– Veteran consultant
"This is a solid business planning tool based on the same planning method we used in the Marine Corps… SF!"
– Marine Corps veteran
"The 5 paragraph business plan has helped me assist fellow Veterans in starting businesses and has allowed be to better organize my own business… This can help any business owner or aspiring business owner."
– Entrepreneurial veteran
"Exceptional book written by someone who has been there and done that!… Highly Recommend this book for anyone planning to go into business for themselves or planning to expand their business."
– Entrepreneurial reader
"The 5 Paragraph Business Plan makes it easier for anyone to start or manage a business of any size… This is a great tool to have!"
– Business owner
"As I went through the audio episodes I was motivated to continue on the path of becoming an entrepreneur and this book gives insight on how to progress in the business world which every inch helps. Highly recommended!"
– Aspiring entrepreneur
"Micheal is well skilled in solving multiple problems at once while providing excellent leadership to subordinates. He thinks fast on his feet and can rapidly adapt in an ever-changing environment."
– Chad Lane, Marine Leader
"Michael J. Penney has and always will be the inspirational leader you want to work with. His leadership knows no bounds. Such an exceptional talent that drives for success in all avenues. Michael has the ability to bring life and energy throughout the process. He will always go above and beyond the chance to make an acknowledgment towards you. Has a no quit attitude with abundance of knowledge and forthcoming with the desire to help. Always an inspiration and objective oriented passionate person. I would absolutely work with Michael anytime and any place. Such an acquisition in any asset he is in."
– Ryne Ratti, Marine, Entrepreneur, Investor
---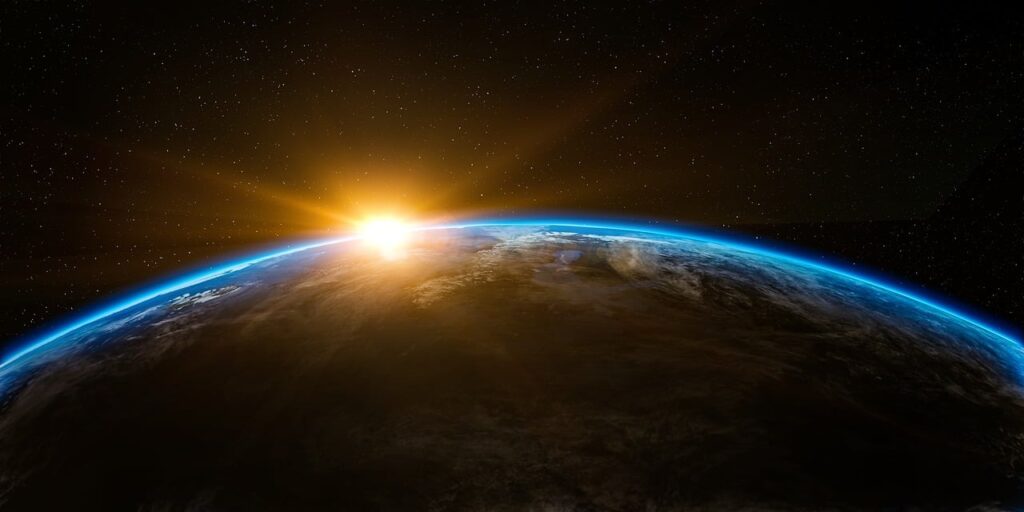 "Keep adding VALUE to the world…
You'll be amazed at what happens when you do."
– Michael J. Penney, Founder, Creator, Chief Advisor – 5Paragraph
Clients can easily get in touch with our leadership team at  
919-351-6458